They devoted themselves to the apostles' teaching and to fellowship, to the breaking of bread and to prayer.
Life Groups meet together to encourage, support, and care for one another. Currently we have three groups meeting and when the need exists we will start a new group. This is the place where you can truly experience all of the benefits and rewards of being a part of God's family. Christian community is experienced in a life group like nowhere else!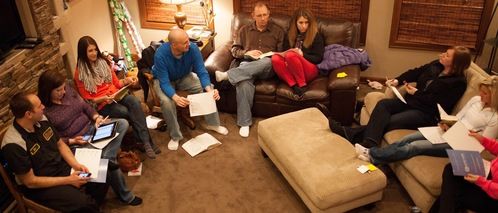 Sign up for a small group
We'd love to get you connected to a small group. Fill out the form below to get started.
Small groups help people grow in their faith and build community. Our groups take place throughout the week, so use this form to find a group that's right for you. We'd love to have you join us!